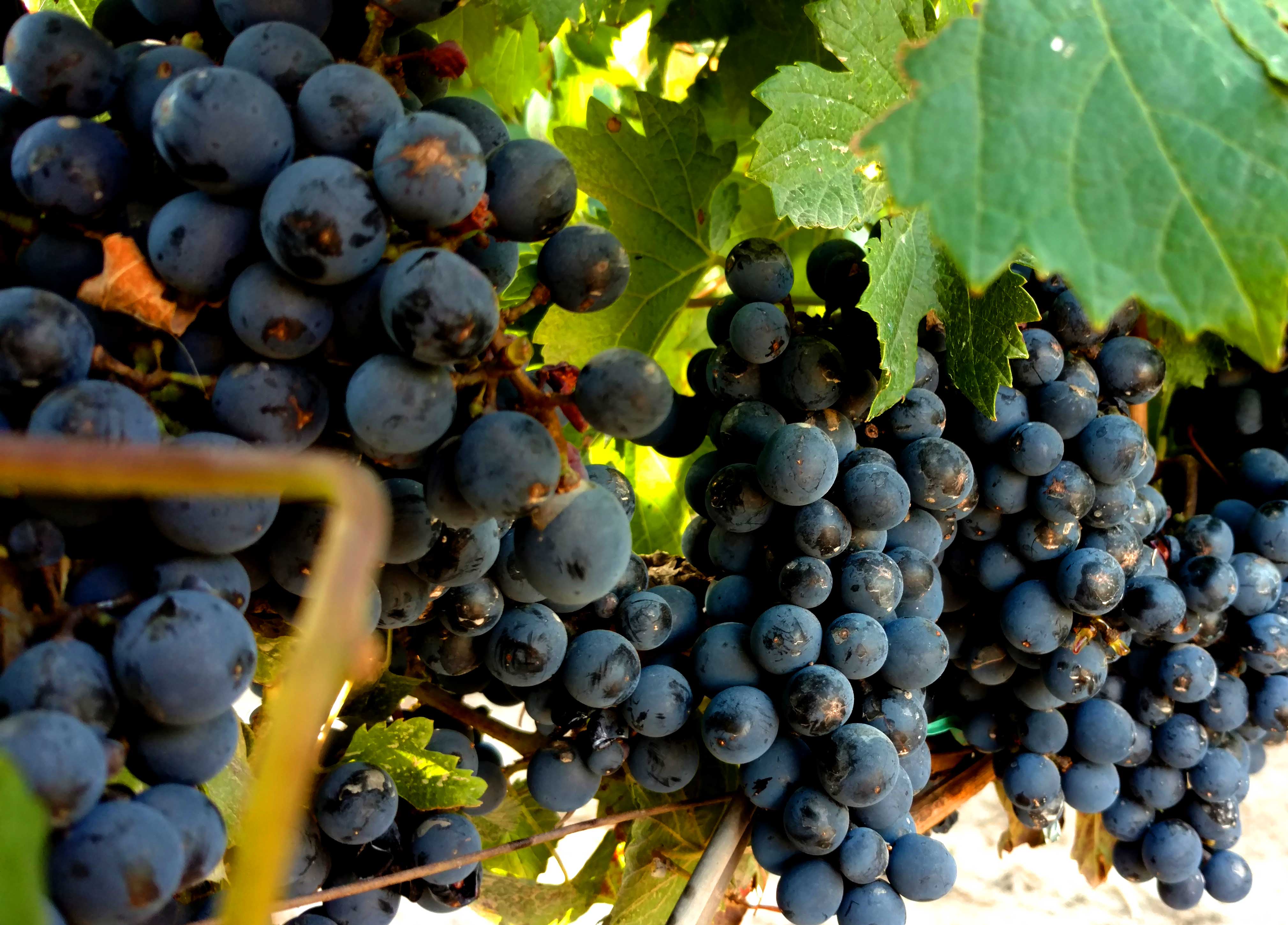 Buy online Malbec from Argentina
With a cultivated area of more than 44,400 hectares, representing almost 23% of Argentina's cultivated area, Malbec is the flagship variety of Argentina's red wines and the one that best represents the local palate. Since 2011, it has been the most cultivated grape variety in the country and has become the world's leader in terms of quantity, quality and export.
Known for its intense dark colour and fruity explosion, Malbec offers a wide range of aromatic profiles linked to the specific conditions of the terroir.
In general, its aromas recall cherries, strawberries or plums, sultanas and black pepper in some cases with a hint of cooked fruit (jam).
It was thanks to the drive of the Argentine wine industry that Malbec revealed its true potential: its versatility, elegance and opulence, which have been the focus of the most daring innovations over the last twenty years.
Read more
Ein Überblick über die argentinische Weinherstellung:
Im südlichen Teil des amerikanischen Kontinents gelegen, mit 44 Millionen Einwohnern und einer Fläche fast achtmal so groß wie Deutschland, ist Argentinien eines der Naturreservate der Welt. Privilegiert durch die außergewöhnliche Vielfalt seiner Landschaften, bietet Argentinien hohe Berge und Ebenen, üppige Vegetation und extreme Wüsten, Wälder und Steppen, Gletscher und Wasserfälle.
Zu diesem Reichtum an natürlichen Ökosystemen gehören große, hochproduktive Weinanbaugebiete, die sich am Fuße der Anden von Norden nach Süden erstrecken, mit einer Anbaufläche von knapp über 200.000 Hektar. Dadurch ist Argentinien in der Welt vor allem für seine hochgelegenen Weine bekannt.
Über fünf Jahrhunderte hat Argentinien eine außergewöhnliche Weinindustrie entwickelt. Die Höhenlage, das Klima und das Terroir, zusammen mit einer tief verwurzelten populären Weinkultur, verleihen den argentinischen Weinen eine einzigartige Identität und Qualität. Heute ist Argentinien der fünftgrößte Weinproduzent der Welt.
- Weingüter entwickeln ständig ihre eigene nationale und regionale Identität und konzentrieren sich zunehmend darauf, das Terroir zum Ausdruck zu bringen.
- Die argentinische Weinproduktion verbindet traditionelle Formen mit Technologie und aktuellen Trends. Dies ermöglicht es den Weinproduzenten, ihr Angebot ständig zu erneuern, sowohl auf dem inländischen als auch auf dem ausländischen Markt.

- Die Winzer fordern die Grenzen mit neuen Projekten und neuen Arten der Weinherstellung heraus, sowohl bei Rebsorten als auch bei Cuvées und Blends.
- Dank der Vielfalt der Böden und der Weite des Landes wird ständig mit neuen Regionen experimentiert, was zur Schaffung neuer geografischer Angaben (GIs) führt.
Welche sind die wichtigsten Weinregionen Argentiniens?
Weine aus Nordwesten (Jujuy, Salta, Tucumán und Catamarca)
(6.000 Hektar Anbaufläche)
Die nördliche Region zeichnet sich durch die Höhenlage der Weinberge aus, die zwischen 1.000 und 3.300 Metern über dem Meeresspiegel liegen. Hier befinden sich die höchstgelegenen Weinberge der Welt.
Weitere Besonderheiten der Region sind die geringen Niederschläge und das trockene, warme Klima mit sehr hohen Durchschnittstemperaturen und sandigen Böden, die eine gute Drainage begünstigen.
Diese Regionen haben eine jahrtausendealte Geschichte, denn sie waren einst die Heimat der Calchaquies und Diaguitas, die zu den ersten Völkern gehörten, die den amerikanischen Kontinent besiedelten.
Die wichtigsten Täler und Weinanbaugebiete im Nordwesten Argentiniens sind
Cafayate
, Molinos, Cachi,
Yacochuya
, San Carlos,
Tolombón
, Belén, Santa Maria, Humahuaca und andere.
Die am häufigsten angebauten roten Trauben im Nordwesten sind
Malbec
,
Cabernet Sauvignon
, Syrah,
Tannat
, Bonarda und
Merlot
. Dieses Gebiet ist auch für ausgezeichnete Blends bekannt.
Die am häufigsten angebauten weißen Rebsorten im Nordwesten sind
Torrontés
Riojano, Sauvignon Blanc, Chardonnay, Chenin und Riesling.
Der Torrontés, der vor allem im Cafayate-Tal angebaut wird, ist Argentiniens Flaggschiff unter den weißen Trauben und wird nirgendwo sonst auf der Welt gefunden.
Weine aus Cuyo (La Rioja, San Juan und Mendoza)
(188.050 Hektar Anbaufläche)
Die Region Cuyo (Land der Wüste) ist eine der trockensten und dennoch produktivsten Regionen für den Weinbau. Es ist das größte Weinanbaugebiet Argentiniens und das wichtigste in Südamerika. Mit Höhen zwischen 430 und 2.000 Metern ist diese Region durch ihr gebirgiges Relief gekennzeichnet. Die Anden sind die Hauptquelle der Bewässerung und liefern jeden Sommer ihr Schmelzwasser.
Geringe Niederschläge, saubere Luft und Bewässerung mit Schmelzwasser machen den Unterschied für diese Region aus. Die typischste und weltbekannte Sorte ist der
Malbec
.
Im mittleren Westen des Territoriums, am Fuße der Anden, beherbergt Mendoza 75% der gesamten Weinberge Argentiniens und die größte Anzahl an Weingütern des Landes. Das macht es zu einem der wichtigsten Produktionszentren der Welt.
Die höchsten Gipfel der Anden befinden sich in Mendoza. Die Anwesenheit dieser riesigen Bergkette wirkt wie eine Barriere gegen die feuchten Winde des Pazifiks. Die Höhe, das kontinentale Klima, die Heterogenität der Böden und das Tauwetter sind Schlüsselfaktoren für die Produktion von exzellenten Weinen und tragen zu einer bedeutenden Weintradition bei.
Das Gebiet von Mendoza kann in fünf große Unterregionen unterteilt werden, die den Rebsorten ihre besonderen Eigenschaften verleihen:
Uco-Tal
(Valle de Uco), zu dem die Departements Tunuyán, Tupungato und San Carlos gehören; Primera Zona, zu der die Departements
Luján de Cuyo und Maipú
gehören; Oasis del Norte (Lavalle und Las Heras), del Este (San Martín, Rivadavia, Junín, Santa Rosa und La Paz) und del Sur (
San Rafael
, Malargüe und General Alvear), die praktisch die gesamte Geografie der Provinz umfassen.
Die häufigsten weißen Trauben in Mendoza sind
Chardonnay
, Torrontés Riojano, Chenin,
Sauvignon Blanc
, Semillón, Viognier,
Torrontés
Mendocino, Torrontés Sanjuanino, Riesling.
Inmitten von fruchtbaren Oasen und trockenen Gebirgszügen liegt das Anbaugebiet der Famatina-Täler, im Westen der Region, zwischen den Sierras de Velasco und Famatina.
Die Täler zeichnen sich durch ein warmes Klima, milde Nächte und große Trockenheit aus. Das Zusammenspiel von Höhenlage, Breitengrad und hoher Sonneneinstrahlung bestimmt die unterschiedlichen Temperaturen und Feuchtigkeitsverhältnisse in einer halbtrockenen Umgebung.
Es gibt eine starke Präsenz von
Torrontés Riojano
, einer Sorte, die in der Gegend heimisch ist und zur Familie der kreolischen Trauben gehört. Im Allgemeinen haben die Weißweine der Region grüne Töne und intensive fruchtige Aromen. Der Gaumen ist von mittlerer Struktur und der Säuregehalt ist moderat bis niedrig.
Weine aus Patagonien (La Pampa, Neuquén und Río Negro)
Patagonien ist die südlichste Region Argentiniens, in der Trauben angebaut werden. Es umfasst die Provinzen Río Negro, Neuquén und La Pampa und hat 3.700 Hektar Weinberge, plus ein paar Hektar in der Provinz Chubut. Die Hauptregionen sind San Patricio del Chañar (
Neuquén
) und die oberen, mittleren und unteren Regionen des
Río Negro-Tals
.
Die Weinberge befinden sich zwischen 300 und 500 Metern über dem Meeresspiegel.
Die Winter sind hart und die Sommer kühl, besonders in der Nacht, was den Winzern erlaubt, harmonische Kombinationen von Säure und Süße und reichhaltige Aromen zu erhalten, dank der langsamen und anhaltenden Reifung der Trauben.
All diese Eigenschaften verleihen den patagonischen Weinen einen raffinierten Geschmack und eine überragende aromatische Intensität, die die Reinheit der Umgebung widerspiegelt und das Prestige der südlichsten Weinregion der Welt erhöht.
Die am häufigsten angebauten roten Trauben in Patagonien sind Malbec, Merlot,
Pinot Noir
, Cabernet Sauvignon, Syrah, Cabernet Franc und Petit Verdot.
Die am häufigsten in Patagonien angebauten weißen Trauben sind Chardonnay, Sauvignon Blanc, Torrontes Riojano, Torrontes Mendocino und Semillón.
Red Wines from Argentina: Basic knowledge
What are the typical Argentine foods to pair with Argentine wines?
Argentina is known worldwide for its beef production, so generally a Malbec from Argentina pairs wonderfully with a good grilled steak, or with the typical "asado", which is the traditional barbecue of this country.
In any case, more and more people are choosing not to eat meat in this country. Considering the great influence of Spanish and Italian food in Argentina, it is also very common to accompany red wines with pasta. More concentrated tomato sauces (such as tuco) go very well with a good Cabernet Sauvignon from Salta.
In Patagonia, it is traditional to pair fish and seafood dishes with delicious Patagonian Pinot Noir, as well as with Chardonnay. In that region and in Mendoza, there are delicious Chardonnay wines that have been aged for some time in oak barrels, so they are wines with more body and structure.
Of course, in Argentina they eat delicious empanadas, which can be made of meat, chicken, fish or vegetables. In the summer, a typical fried empanada can pair very well with a Torrontés wine from Salta, served very cold.
What is the altitude of the vineyards in Argentina?
The altitude of the vineyards in Argentina, in the Northwest region (Salta, Catamarca and Jujuy), ranges from 750 to 3300 meters above sea level.
Vineyards in the Patagonian and Pampas regions can reach almost 700 meters above sea level.
The average altitude of the vineyards of Mendoza, San Juan and La Rioja (Cuyo region) range from 800 to 2000 meters above sea level.
How many Appellations of Origin (DOC) does Argentina have?
Argentina has two DOC ( Controlled Denomination of Origin), and both are in Mendoza. One is Luján de Cuyo and the other is San Rafael. However, Argentina has almost 100 GIs (Geographical Indications) distributed in all the provinces that produce wine, and in its main regions.
What is the development of Argentine wine production?
With 215 thousand hectares of vineyards planted, Argentina produces wine in 14 of the 23 provinces and is the 5th largest wine producer in the world.
Of the total exported in dollars in 2020, 23% corresponds to Malbec. A red developed in Argentina as an export product that later became a favorite of local consumers, too.
Of the total cultivated area, 59% are red vines, 18% are white vines and 23% are rosé vines.
Of the total wine produced in Argentina in 2020, 72% of the wine is produced in Mendoza.
Argentina has more than 950 wineries in activity.
Which is the most recognized Argentine red wine?
The most recognized Argentine red wine worldwide is Malbec wine. You can also find Bonarda, Cabernet Sauvignon, Cabernet Franc, Pinot Noir, Syrah, Merlot and Tempranillo.
What is the most recognized Argentine white wine?
The most recognized Argentine white wine is Torrontés wine. This is a unique grape variety, which emerged during the Jesuit period in the 16th century, a blend of the Muscat of Alexandria grape and a local Creole grape variety. The Torrontés wine variety with which the highest quality wines are made is Torrontés Riojano. There is also Argentine red wine Chardonnay, Sauvignon Blanc, Chenin, Semillon and Viognier.
Where to buy wine from Argentina online?
We suggest you to buy in our online shop Andenweine. Some of the advantages of buying wine in Andenweine are:
- great variety of red wines, white wines and sparkling wines.
- You will find wines from the main wineries in Argentina.
- secure payment methods
- fast shipping of wines all over Europe
- excellent wine advice
- selection of organic and ecological wines
- personalized customer service
Buying in Andenweine you will be able to choose among the main wine regions of Argentina, such as:
• wines from Mendoza
• Wines from Salta
• Wines from Patagonia
• Wines from Uco Valley
• Wines from Cafayate