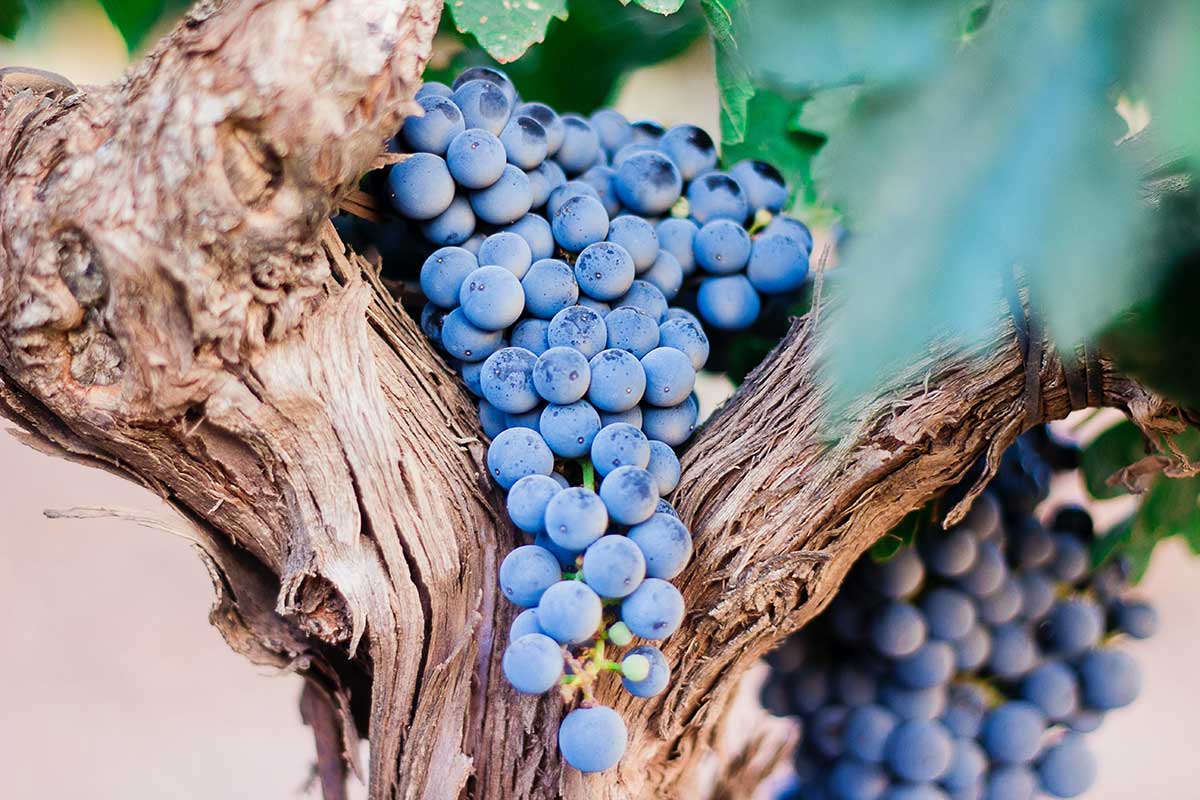 Buy online Tannat wine from Uruguay
The Tannat grape variety is the one that has earned Uruguay a recognised place in the world of wine and countless international awards. This grape, brought to Uruguay from France in 1870, found exceptional conditions for its development in the clay soils and the Uruguayan Atlantic breeze. Today Uruguay is the main producer of Tannat, with production volumes that even exceed those of its place of origin. Uruguayan Tannat wine can be found in wine regions such as Canelones, Maldonado or Colonia. Within its aromatic palette we can highlight the aromas of red fruits, such as cherries and plums, as well as figs and smoked notes.
Uruguay: the pearl of the South
Wine arrived in Uruguay during the second half of the 19th century, thanks to immigrant families who brought their knowledge from the Mediterranean. Around 1870, two vineyards were established on Uruguayan soil: in the region of Salto and in Montevideo.
Year after year, the wine industry was consolidated in this small country of the Rio de la Plata, until 1898, when, like Europe, it fell victim to phylloxera. This plague forced Uruguay to rethink the model of vineyards, based on grafted vines. This, together with the adoption of organic fertilizers, created a new viticulture. Today, the Uruguayan wine industry is a true symbol of civilization and progress.
Uruguay has 6 well-defined wine regions: Litoral Norte, Litoral Sur, Metropolitana, Centro, Oceánica and Norte. Canelones, Maldonado and Colonia are some of the areas with the highest production. The southern region is where 90% of the country's vineyards are located.
Among the most widely planted red grape varieties in Uruguay is Tannat (its flagship variety). The clayey soils, together with the Atlantic breeze, offer exceptional conditions for this variety. Uruguay is today the main producer of Tannat, with production volumes that even exceed those of its place of origin. Tannat wine expresses itself perfectly on its own, but also presents combinations of particular characteristics, in cuts with other varieties. This results in a great diversity; Tannat-Cabernet Sauvignon, Tannat-Merlot, Tannat-Cabernet Franc. Tannat wine is also produced in oak barrels. All this means that alone or in combination with other varieties, the Tannat expresses itself magnificently.
We also find Melot, Cabernet Franc, Marselan, Cabernet Sauvignon, Syrah and Pinot Noir. Uruguay is also known worldwide for the variety of its Blends.
Among the white varieties, we can mention Sauvignon Blanc, Chardonnay, Viognier and Moscatel, among others.
(*) Source: inavi.com.uy
Weine aus Uruguay: Wissen kompakt
Wie viele Weinregionen gibt es in Uruguay?
Uruguay hat 6 klar definierte Weinregionen:
Nördliches Litoral
Südliches Litoral
Großstadt
Zentral
Ozeanisch
Norden
In der südlichen Region befinden sich 90 % der Weinberge des Landes. Canelones, in der Metropolregion, ist die größte Weinregion des Landes, die für 60 % der Produktion verantwortlich ist.
Welches sind die typischen uruguayischen Speisen, die mit uruguayischen Weinen kombiniert werden können?
Die Gewohnheit, Fleisch zu essen, ist nicht nur argentinisch. Auch in Uruguay isst man ausgezeichnetes Fleisch, das sehr gut mit uruguayischem Tannat-Rotwein harmoniert, vorzugsweise mit solchen, die in Eichenfässern gereift sind.
Ein weiteres typisch uruguayisches Gericht ist das berühmte "Chivito", ein Sandwich aus Rindfleisch und anderen Zutaten, das in der Regel mit Mayonnaise bestrichen und von Pommes frites begleitet wird. Zu diesem Sandwich passt ein gutes Glas Marselán, eine rote Rebsorte, die leichte und leicht zu trinkende Weine hervorbringt.
Natürlich isst man in Uruguay auch köstliche Empanadas, die mit Fleisch, Huhn, Fisch oder Gemüse zubereitet werden können. Im Sommer kann eine typische Empanada sehr gut mit einem uruguayischen Viognier-Wein kombiniert werden, der gekühlt serviert wird.
Wie wird der uruguayische Wein hergestellt?
Obwohl Uruguay ein kleines Land ist, hat es eine intensive Weinbautätigkeit entwickelt, die jedes Jahr zunimmt.
Der Wein kam in der zweiten Hälfte des 19. Jahrhunderts nach Uruguay, dank der Einwandererfamilien, die ihre Kenntnisse aus dem Mittelmeerraum mitbrachten.
Um 1870 wurden zwei Weinberge auf uruguayischem Boden angelegt. Mit der Erfahrung dieser Pioniere als Maßstab setzte sich der Weinbau in Uruguay durch und erreichte ein Wachstum, das einen Großteil der ausländischen Produktion ersetzen konnte.
Heute gibt es fast 200 uruguayische Weinkellereien, die sich hauptsächlich auf die Regionen Canelones, Montevideo und Colonia verteilen.

Nach den bis 2021 aktualisierten Daten gibt es in Uruguay 1.183 Weingüter mit einer Gesamtanbaufläche von 5.966 Hektar. Im selben Jahr wurden mehr als 99.300 Kilo Trauben für die Weinherstellung angebaut. Die Tannat-Traube macht derzeit 27 % der Anbaufläche des Landes aus.
Von der gesamten Rebfläche Uruguays entfallen 80 % auf rote Sorten und 20 % auf weiße Sorten.

Welches ist der bekannteste uruguayische Rotwein?
Der weltweit bekannteste uruguayische Rotwein ist Tannat, der größte Produzent von Weinen aus dieser Rebsorte, vor allem in Weinregionen wie Canelones, Maldonado oder Colonia. Nach dem Tannat werden in Uruguay Merlot, Cabernet Sauvignon, Marselan, Cabernet Franc, Syrah und Pinot Noir produziert.
Es ist wichtig zu erwähnen, dass Uruguay auch, wenn auch in geringeren Mengen, Weine aus Rebsorten produziert, die in Südamerika selten zu finden sind, wie z.B.: Moscatel de Hamburgo, Arinarnoa, Nebbiolo, Mourvedre, Cinsault oder Gammay.

Welches ist der bekannteste uruguayische Weißwein?
Obwohl die am meisten angebaute Weißweinsorte in Uruguay Ugni Blanc ist, sind Sauvignon Blanc (die am zweithäufigsten angebaute Sorte des Landes), gefolgt von Chardonnay, Viognier, Albariño und Moscatel Blanco weltweit sehr bekannt.

Es ist wichtig zu erwähnen, dass Uruguay auch, wenn auch in geringeren Mengen, Weine aus Rebsorten produziert, die in Südamerika selten zu finden sind, wie Sauvignon Gris, Arriloba, Trebbiano, Gewurtztraminer und andere.

Wo kann man Tannat aus Uruguay online kaufen?
Wir empfehlen Ihnen, in unserem Online-Shop Andenweine zu kaufen. Einige der Vorteile des Kaufs von Wein in Andenweine sind:
eine große Auswahl an Rotweinen, Weißweinen und Schaumweinen.

Sie finden Weine von den wichtigsten Weinkellereien Uruguays.

sichere Zahlungsmöglichkeiten

schneller Versand von Weinen in ganz Europa

ausgezeichnete Weinberatung

Auswahl an biologischen und ökologischen Weinen

persönliche Kundenbetreuung
Wenn Sie bei Andenweine einkaufen, können Sie zwischen den wichtigsten Weinregionen Uruguays wählen, wie zum Beispiel:
• Weine aus Canelones
• Weine aus Maldonado
• Weine aus Colonia